The Qing Ming Festival
Views: 28 Author: Site Editor Publish Time: 2019-03-29 Origin: Site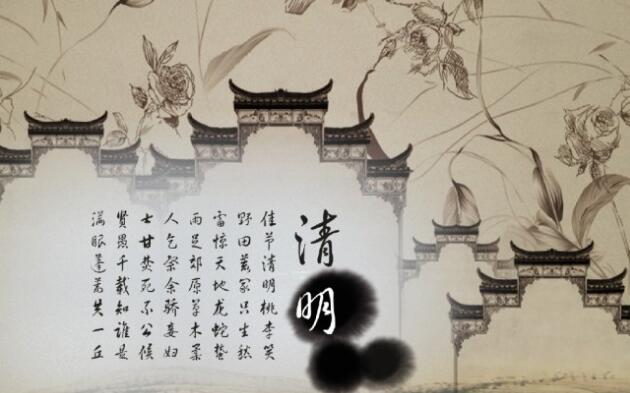 The Qing Ming Festival, a traditional Chinese festival is coming very soon. It is on 5th April. So we do not work on that day. And please kindly notice that there is no flight for Fedex and DHL on that day too.
Now let me introduce Qing Ming Festival to you. Qing Ming is a time to remember the dead and the dearly departed. More important, it is a period to honour and to pay respect to one's deceased ancestors and family members. Because it reinforces the ethic of filial piety, Qing Ming is a major Chinese festival.
Literally meaning "clear" (Qing) and "bright" (Ming), this Chinese festival falls in early spring, on the 106th day after the winter solstice. It is a "spring" festival, and it is an occasion for the whole family to leave the home and to sweep the graves of their forebears. Chinese being practical people this sweeping of the graves is given an extended period, that is, 10 days before and after Qing Ming day. Among some dialect groups a whole month is allocated.
Special Food
Sweet Green Rice Ball
The sweet green rice ball is a Qingming Festival (Tomb Sweeping Day) food popular in Jiangsu and Zhejiang Provinces. It is also a must-have offering at ancestral rituals in the south of the Yangtze River.
Like glutinous rice dumpling, Qingtuan is made from glutinous rice and stuffed with red bean paste. The difference is that squeezed wormwood or brome grass is used in the making of wrapper.
Qingming Fruit
Qingming fruit (or Qingming guo). It looks like dumplings in shape, but tastes different from dumplings. The wrapper of Qingming fruit is made from squeezed wormwood, rice and glutinous rice. Finally, it is stuffed with bean filling and cooked by steaming. Aside from sweet fillings, people also use diced bacon, dried bamboo shoot, diced mushroom and dried beancurd as substitutes.
Spiral Shell
The Qingming Festival is the right time for eating spiral shell. Spiral shell is abundant in this season.